Yesterday's election results in five states can be described in many ways. But going beyond who won and who lost and how history was created in Uttar Pradesh and Uttarakhand by an incumbent government that got a renewed mandate and how Punjab opted for a party that has so far only ruled a city-state (not a real state in the proper sense of the word), I will focus on "what leads to electoral success".
In fact, had one gone through our mainstream media, so-called liberal commentators, usual academic pundits and social media activists, the BJP was bound to lose in all four states it ruled – Uttar Pradesh , Uttarakhand, Manipur and Goa.
Why? Because, and here I summarize their words, Prime Minister Narendra Modi has lost all his charm and his aura because of his atrocious way of managing peasant unrest, Covid-19, inflation and rising unemployment.
They said "secular" voters would no longer approve of the religious fundamentalism of the BJP, the concrete manifestation of which was Uttar Pradesh Chief Minister Yogi Adityanath, who relied more on the bulldozer than on compassion. They also highlighted how Uttar Pradesh mismanaged the healthcare system during the days of the worst Corona attacks; it was so pathetic that dead bodies were floating in the Ganges.
Of course, each of the above accounts can be disputed on the basis of facts and figures. But I don't get into that. For my part, I will concede that their stories have created a perception, and perception matters a lot in politics, in such a way that I have seen even traditional and die-hard BJP supporters admit that the "good days" of Modi and the BJP were finished. . And that perception was built in a planned way that had three distinct or main characteristics.
First, they created a "halo" around a party or candidate. For example, look at how Akhilesh Yadav has been projected as the leader of 'youth' and 'development'. And having struck an alliance with Jayant Singh Chaudhary, the Jat leader of unrest-stricken farmer West Uttar Pradesh, Akhilesh has been described as simply unbeatable.
Perception – makers have now started saying that Akhilesh not only attracts a much larger crowd than even Modi, but also attracts genuine, enthusiastic and energetic supporters. By contrast, the Modi mob, we were told, were essentially a docile "paid" mob and hailed from Gujarat and other states.
The second distinct feature of this strategy was to treat the election as a referendum on the achievements and failures not only of the incumbent state governments, but also of the central government. So, for most of the election campaign, campaigns have focused on what Modi has been doing for the last seven and a half years in Delhi.
They even talked about rising petrol and gas prices, or for that matter unemployment, not realizing that if they won, as chief ministers, they could not have brought any relief on these fronts. In the process, the efforts were aimed more at turning the election campaign into a "Modi-hatao" campaign rather than using it as a serious plea for a change of state government.
The third, and most important, feature of the strategy of these perception makers or sellers was their belief in the "always relevant" saying that winning elections in a state like Uttar Pradesh depended on caste or religious calculations. rather than any administrative decision. or development program. If one has heard and read the strategies and analyses, victory depends on the number of castes with you on the one hand and the number of Muslims on the other.
The underlying assumption was that people belonging to a particular caste and religion (Islam) were all monolithic blocs and would vote for parties regardless of what they said and did.
However, these three features were once again rendered useless by Modi. The Prime Minister and his party win elections repeatedly primarily because they worked hard to ensure that conventional barometers for studying elections outlived their usefulness. Modi once again proved the limits of the oft-praised identity politics of caste, creed and region.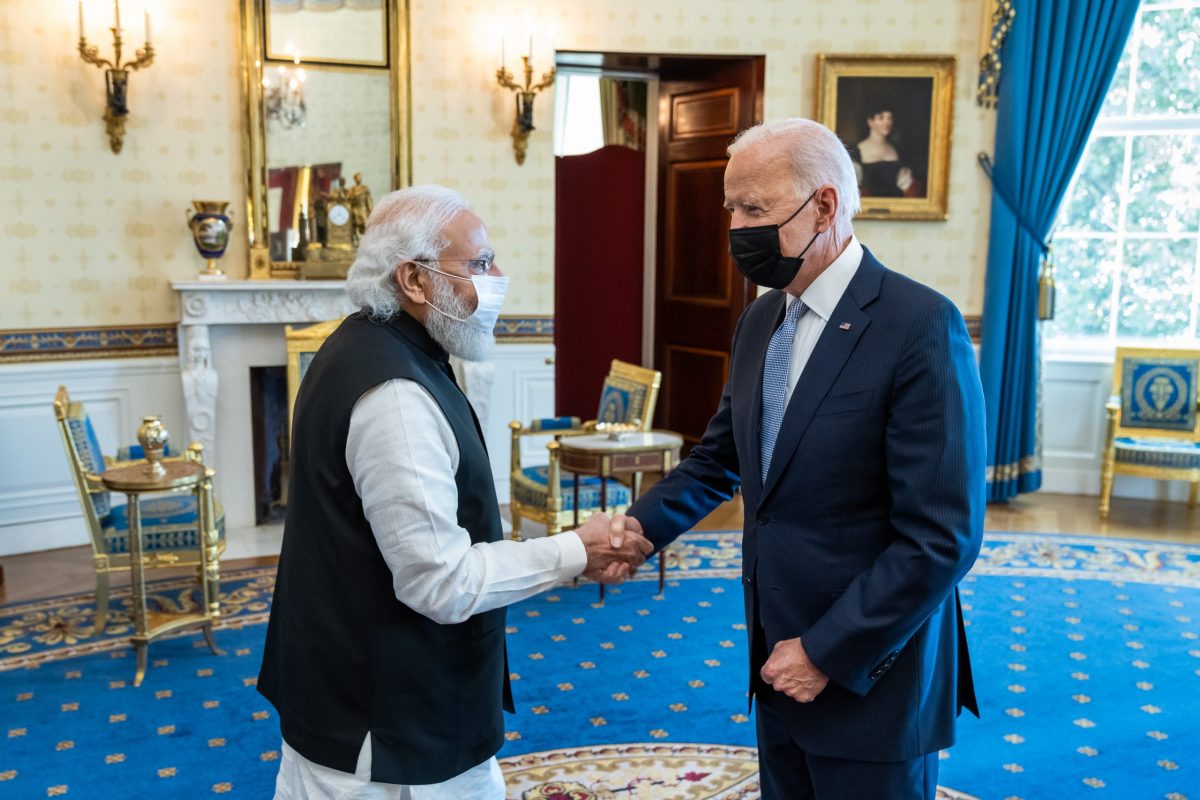 The last round of elections proved beyond a shadow of a doubt that people did not vote according to caste. And that's a healthy development. Indian democracy will be much stronger if one votes as an Indian, not as a member of a particular caste or religion. Unfortunately, the dominant sections within Indian politics, and that includes the intelligentsia, glorify identity politics.
For example, if Yadavs, Muslims and Dalits vote en bloc, they praise the phenomenon as a consolidation of their respective democratic rights. If someone opposes this trend, they are called communitarian.
In this sense, Modi proves that elections can be won above caste and community considerations. Modi has never put forward his membership in the OBC. In fact, our election experts fail to realize that according to their own theory, Modi is perhaps the most successful OBC politician in the history of independent India by becoming Prime Minister of the country. But Modi never exploited this factor. And rightly so.
All in all, it is absurd that caste continues to be accorded such prominence in Indian elections. Suppose a Yadav or a Jatav becomes chief minister. The theory of our so-called experts is that regardless of what he does, the power will always stay with him due to his ability to forge a caste combination. Had that been the case, a Mayawati or Akhilesh Yadav would never have been defeated or would have lost power in Uttar Pradesh. It would have been the same for Lalu Yadav and his wife in Bihar.
Let's face the truth: if Modi (and his party) wins, it is because of his promise of an enabling or ambitious policy. He appealed to the broad, to a very broad spectrum of society. And these aspirations have nothing to do with religion, caste or any other identity.
Even the harshest critics of Yogi Adityanath in UP will admit that he never discriminated on the basis of caste and community considerations in his governance or his welfare measures like the building of houses and roads and buildings. other development activities. In my opinion, if UP chose BJP once again, it is because Modi government's welfare measures, including freebies that directly reach targets without intermediaries, world-class roads that have been built, Yogi's strong measures to improve law and order that allow girls and women out of their homes in the late afternoon, and the excellent record of the state government in reducing power outages; all these things were dreams when Akhilesh or Mayawati was the chief minister.
Imagine if Modi hadn't built toilets in as many houses as possible with the help and dedication of Yogi (an example of dual engine) and if he hadn't built the digital infrastructure in the country to have more of mobile phones and telephone banking, what is the situation in UP, which is larger and more populated than more than 150 countries in the world, in the face of the worst Corona attacks.
I find it a bit strange that the Modi government did not highlight these achievements as it deserved, but Indians are wise enough to achieve all of this.
The point is that for their administrative or governance record, Modi, or for that matter Yogi, is able to undo the systematic slander coming from opponents and supported by mainstream media dominated by the so-called left and liberals. They prove they're not exactly the "divisive characters" they're made out to be.
There is a corollary to the point above – the more you demonize a Modi or Yogi, the more sympathy they get from people at ground level. Their support base cannot be judged strictly in terms of identity politics. Their base, if any, can be identified vertically in terms of class, not caste, creed or region. And in this class divide, it is obvious that the poor, who are in far greater numbers, are with Modi and Yogi. And, unlike many of us, they go to the polls to acknowledge it.
I'll end with a post I wrote on the Facebook wall last night. I wrote that the biggest lesson of this round of elections was that "MY (Modi and Yogi) is superior to MY (Muslims and Yadavs)". And I'm happy to add that a young friend named Mayank Gaur reacted to my message by coming out with a much better description of MY as "Mahila and youth".
Thank you Mayak! Let's make it M2Y2
Veteran author and journalist Prakash Nanda is Chairman of the Editorial Board of EurAsian Times and has been commentating on politics, foreign policy and strategic affairs for nearly three decades. A former National Fellow of the Indian Council for Historical Research and a recipient of the Seoul Peace Prize Fellowship, he is also a Distinguished Fellow of the Institute for Peace and Conflict Studies. CONTACT:

[email protected]

Follow EurAsian Times on Google News