School mornings are indeed an early start for Rosie – something she is not used to.
Her primary school was just steps away, but now that she is in first grade, the 13-year-old went out with her older sister at 7.15am.
Their school journey involves two buses: the first to Dublin city centre, the second back again – almost in the same direction from which they left in the first place.
Their school is about 6 km away but – Dublin being Dublin – it takes them an hour and a quarter to travel by public transport.
Their mother says it may take longer to get home.
Rosie* and her sister live in Dublin 8, an area that has been chronically neglected in terms of secondary education provision, according to new research from Maynooth University.
The research found that far from tackling educational inequalities, the state perpetuates them in this part of the capital through its approach to creating new schools.
More broadly, research finds that children living in cities in general are disadvantaged compared to their rural cousins ​​when it comes to access to non-segregated inclusive education.
Research finds the state is perpetuating educational inequality through its approach to creating new schools
While the vast majority (97%) of schools in rural areas are now coeducational, this proportion drops to just 40% in the Dublin City Council area.
While in rural Ireland as a whole there is one free, coeducational, interdenominational school for 525 children, figures from 2016 show there was just one such school for every 2,840 children in Dublin City.
Further proof of the lack of choice for children in the city of Dublin, more than 80% of secondary schools in the capital are segregated by religion and almost 20% are fee-paying.
But the picture becomes even more worrying when the study focuses on two urban areas of the city of Dublin.
It finds a significant disparity between state investment in secondary education in the affluent Dublin 4 area compared to the more deprived Dublin 8 area.
To give an example of the achievement gap between the two areas, while 99% of children in Dublin 4 go on to higher education, only 28% of children in Dublin 8 do so.
One would think that the most disadvantaged area would come out on top in terms of public investment and that, given all the concern to combat disadvantages, the State would invest more massively in the educational offer of these areas.
But this study reveals that the opposite is the case. It finds 'drastically lower' levels of state investment in post-primary education in Dublin 8 compared to Dublin 4 and 6.
The research was led by Dr JoAnne Mancini, Associate Professor in the Department of History at Maynooth University and the peer-reviewed study is set to be published in an academic journal.
Based largely on data from 2016, it shows that the state was funding a glut of places in post-primary schools in the affluent D4 area that year, with a surplus of 1,857 places compared to 13. -18 years old who lived there.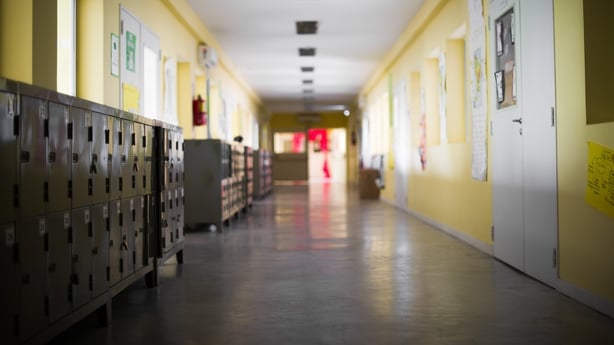 However, in more deprived Dublin 8, there was a severe shortage of places with a deficit that meant around 780 teenagers had to travel outside their communities daily to attend secondary schools.
And it was before the opening of the school that Rosie and her sister attend.
Girls are part of this cohort of children who bear the brunt of this underinvestment. They are part of a group that spends an average of 90 extra hours a year to get to school. The time spent by this group exceeds the state average for school trips by 50 percent. He even exceeds the national adult commuter average.
"School is fantastic, but she's exhausted and finds the journey very difficult," says Rosie's mother.
Both girls attend Sandymount Park Educate Together High School.
The report says that the planning decisions made by the Ministry of Education serve to exacerbate rather than correct inequalities
It was opened as Dublin South City Educate Together Secondary School (DSCETSS) in 2018, partly to address the chronic shortage of places in post-primary inclusive schools in Dublin 8.
The opening of the new school was a watershed moment in many ways.
The report states: "Prior to the establishment of DSCETSS, the part of Dublin City Council south of the River Liffey lacked a single post-primary school dedicated exclusively to the education of children, which taught the full curriculum required for enroll in all university subjects, and who were not segregated by religion, gender or ability to pay.
"The opening of DSCETSS therefore represented a victory for equal and inclusive education in Dublin."
But Maynooth's study says the victory was "late and partial".
He is highly critical of the Department for Education's decision to locate the new school in the far east of Dublin 4, at the furthest point from most of the areas it was meant to serve, Dublin 2 postcodes ,4, 6 and 8.
Its address says it all: the school is on Beach Road, bordered on one side by the Irish Sea.
The school's location further exacerbated the difficulties faced by families in the Dublin 8 area, the study notes, requiring a journey of up to 8.5km across the city without any direct public transport link for the children who live there.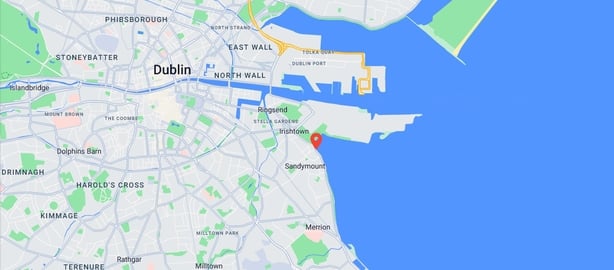 For parents, there is also a financial cost. Rosie could take a private bus straight to school, but it costs €45 per child per week, her mum says.
"The location chosen by the school was as socio-economically exclusive as it was geographically remote," the study notes, and "perpetuated systemic inequality in the provision of education."
The study finds that state investment in inclusive education is "very uneven"; that children in urban areas like Dublin 8 are being denied access to modern inclusive schools, because the type of new schools now seen in Irish cities and in the outer suburbs of Dublin – modern multi-denominational schools being built for this purpose with new buildings and extensive programs – are simply not built in their regions.
It indicates that the planning decisions made by the Ministry of Education serve to exacerbate rather than remedy inequalities.
Since 2016 and 2018, new schools have opened in the outer suburbs of the capital. One has also opened in Dublin 12 and some Dublin 8 families choose to send their children there.
But the fundamental questions addressed in this report remain and affect other urban cores beyond the capital.
Several years ago, the headmaster of a disadvantaged single-sex religious school in Dublin 8 told me of his frustration with what he saw as the crippling stasis of post-primary education in the urban area of Dublin bounded by the canals.
"We are a modern European capital", says this headmaster, "but where is our city 'high school', where is our school for all?".
This principal could say the same thing today.
---
Rosie's name has been changed for this report